Sunday Bible Studies at
9:30am
Fire On the Mountain
When the Israelites left Egypt, they were finally free from persecution, oppression and free to worship their own God. He showed them how to live together in a way that honored Him and blessed their life. The video teaching by Ray Vander Laan and follow up group discussion helps us follow Jesus in practical ways today. Led by Pastors Steve and Brad in 201.
The Art of Marriage
The Art of Marriage weaves together Biblically-centered teaching, real-life stories, humorous vignettes and more to portray both the challenges and the beauty of God's design. Video lessons led by nationally known couples who have struggled and overcome and now openly and honestly share their stories of pain, loss, forgiveness and grace. Led by Michael and Denise Lovelace in 104.
The Briarpatch Gospel
Hasn't Jesus called us into the thorns and thistles with Him to love what we find there? What if we had the courage to follow Him into the briarpatch and discover life as we were always meant to live it? This class presents a radical message of grace, one that won't allow you to remain comfortable merely sitting in a church pew. Led by Brent Neal in 102/103.
Worship: Why do we do it?
We attend worship on Sunday, read our Bibles and sing songs, but why do we do it? This class will study the why and how of worship, wrestle with some tough questions regarding worship, examine music along with studying the liturgy and what that means for us on a weekly basis.
Led by Craig Harmann and Pat Durham in 101.
On Sunday, September 2. 2018
A Presentation for the leaders in our church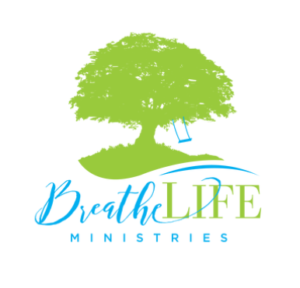 Come learn about Breathe Life Ministries during a special presentation on Sunday, September 2nd at 9:30am in the Life Center
1 in 3 Christian leaders lives isolated from close relationships, leaving them vulnerable. Breathe Life Ministries is a new ministry starting in Tomball, TX that exists to give a safe place for Christian leaders and their spouses to open up about life, ministry, and faith with people who will help them talk to and see Jesus in the middle of their fears, their struggles, their pain, and their dreams. Unlike most ministries aimed at Christian leaders, Breathe Life does not labor to make the leader more productive. Instead, we aim to help open up their heart and soul to the God who loves them, so He can pour in His gifts of rest, healing, and play. Breathe Life started in December of 2017 and is a recognized 501c3 led by Steve and Jamie Wiechman that currently offers
1) personally focused times of listening and prayer for individuals and couples, 2) 1/2-day guided prayer sessions, and 3) 3 1/2-day personal retreats for couples.
New Sunday Bible Classes will begin September 9th
Weekday Bible Classes
Monday Moms' Group 9:30-11 AM
Is on break for the summer.
Monday Ladies' Study 12:30-2 PM
will resume in September, 2018.
Tuesday Morning Women's Study 9:30-11 AM
This group is studying "Share Jesus Without Fear"
by William Fay and Ralph Hodge. Come for fellowship time from 9:15-9:30am before the
study begins! All women are invited! Meets in
Room 101, led by Elsie Endsley.
NOTE: This class will not meet August 21, September 4 and September 18, 2018.

Tuesday Evening Study 7-8 PM
In the movie 'Indiana Jones and the Raiders of the Lost Ark' there is a scene where the flesh of NAZI soldiers is melted off their bodies when the Ark of the Covenant is opened and God's presence seen. This imagery is taken from Zachariah 14:12. Come out August 7th and study the prophesies from Zephaniah, Haggai, and Zechariah about the judgments of God and the coming of the Messiah. Led by John Rohan, meets in Room 101.
Pit
Stop
Wednesdays return
in September 2018
Saturday Morning Men's Study 7-8:00 AM
Come in for an early start to your weekend and experience teaching from God's Word and encouragement from other
men as they seek to live as men of God. Their current study is on Revelation. The coffee is hot and conversations are lively! Led by Mike Steele in the church office conference room
Free Bible teaching videos on demand
St. Timothy is always looking for ways to serve you as you live out your faith throughout the week. We have invited St. Timothy members and guests to have a free account to an exciting new video library called
RightNow Media.
It's essentially the "Netflix of Video Bible Studies" because you will have instant access to thousands of great videos for kids, youth, parents, married couples and more. You can view these videos
from your phone, tablet or computer. And you can also view them in a group setting through a TV or projector. If you want, you can purchase study materials through this site, but your access to the videos is completely free.
There are over 14,000 videos from great teachers. You should have already received an official "invitation email" to give you FREE access to this library. If you haven't received it, please check your spam filter. Because it was coming from RightNow's system it may have got caught there. You must accept the invitation in order to take advantage of this amazing opportunity. You will set up your own user name and password to access RightNow Media.
We have already heard from a number of those who are trying out the resource, and feedback is overwhelmingly positive. Don't miss out on the chance to continue your growth in faith – and you do it on your own time. Questions? Contact Gloria in the church office –
gloria@stlhouston.org