Sunday Morning Online Bible Study
11:00 am
We know that the road of life is winding with lots of hazards and roadblocks. We invite you to join us for our new series on the book of James as we let the Word of God be our guide through all the obstacles we face. During this six week series we will also be doing an online Bible study at 11:00 each Sunday. We invite you to worship with us at 9:30 and then dig deeper into the book of James with us at 11:00 as we allow the Spirit of God to guide us through His word.
Like us on Facebook to live-stream the Bible class with the ability to ask questions during the live stream. You can also watch the live-stream via our media website at www.stlhoustonlive.org
Wednesday Evening online Bible Study
7:00 pm
We all pray . . . some.
We pray to stay sober, centered, or solvent. When the lump is deemed malignant. When the money runs out before the month does. When the marriage is falling apart. We pray.
But wouldn't we like to pray more? Better? Stronger? With more fire, faith, and fervency?
Join us for this new virtual Bible Study, "Before Amen" by Max Lucado led by Elizabeth Leitko. These weekly sessions are Wednesdays at 7pm via Zoom . Zoom details are updated weekly on Facebook and here on this website.
Join tonight's Bible class at this link:
Join Zoom Meeting
https://zoom.us/j/2641908689?pwd=cEZwdzlkOTQyMjF3ams5OHVxNHVGQT09
Meeting ID: 264 190 8689
Password: 77070
If you missed the first session, you can watch the video here:
These Bible studies have been put on hold and may resume at a later date:
Children's Sunday School is at 9:30 AM
in the Children's Ministry Building.
Take your child to Sunday school and head
over to the Adult Education building for
Discovery
If you have been worshipping at St. Timothy and are interested in making this your church home, you are invited to take part in this class which explores our values and beliefs and tells how you can partner with us using your specific gifts and interests. At the conclusion of the class, you can decide if you wish to
become a member. Led by Elizabeth Leitko in RM 102/103.
Generations Presentation
Pastors Steve and Brad will share God's Word
to help us learn how God can use each of
us
to make a Kingdom impact through our support for the Generations campaign. We
will present important details about how
this project
will benefit each generation now
and for generations to come. Members of the Presentation team will explain the various improvements, share personal testimonies, and give you the opportunity to ask questions. We want to invite all our members on the exciting journey as Jesus takes us Higher, Deeper, and Wider to Make a Difference!. Led by Pastor Steve and the Presentation Team in the Sanctuary
How We Got our Bible
Have you ever thought about these questions? How was the Bible created? Is my Bible an accurate copy of the original writings? Who
(or what) determined the books in my Bible? What do the Dead Sea Scrolls mean to my
Bible? Are dinosaurs mentioned in my Bible?
These are good questions, and deserve
answers. With presentation and discussion,
you will come to understand how the books
of the Bible were produced, transmitted and
identified as coming from God. Led by Noel Atzmiller and Brent Neal in RM 201
Seamless: Understanding the Bible as One Complete Story (Ladies Only)
Have you ever wanted to join a Bible Study but thought you didn't know enough to fit in? Have you ever wondered how the 66 books of the Bible connect into one beautiful story?
Angie Smith has written a Bible Study called
SEAMLESS that is just for you. Only coming
to know the Lord 15 years ago, she knows firsthand what it feels like to not know where the scripture being referenced is found in
the Bible or how it relates to other stories.
Whether you know very little about the Bible or if you are a seasoned student of His Word, this study will encourage you in your walk with
the Lord. Study Books have been donated to the participants. Led by Kathy Kolkhorst in RM 101
Raising Kingdom Kids
Most of us believe passionately in contributing to our children's physical, social, and
intellectual development. We make sure they have clothes and shelter. We try to see that they eat right, get enough sleep, and monitor their friendships. We also do everything
possible to help them succeed at school.
Featuring the inspiring teaching of Dr. Tony Evans, this six-week study calls and instructs parents to raise God-following children who
are also spiritually strong and prepared to take on the assignments God has for their lives.
Led by Dwayne and Robin Landry in RM 104
The campus is closed through May 3, 2020
Bible studies are currently not meeting.
Monday Women's Study 12:30-2 PM
Study of the Book of Exodus from the Joy of Living series. For more information contact Chris Bregenzer at c.bregenzer@sbcglobal.net.
Tuesday Women's Study 9:30-11 AM
Come for fellowship time from 9:15-9:30am before the study begins! Current study is 40 Days of Decrease by Alicia Britt Cole. All women are invited! Meets in Rm 101, led by Elsie Endsley.
Tuesday Adult Study 7-8 PM
"Vanity of vanities, says the Preacher, vanity of vanities! All is vanity." How often we have heard these words of King Solomon quoted in our lives. While many remember only this aspect of Ecclesiastes, Solomon goes on to give wise counsel on the true meaning of our existence here. Come join us at 7:00 PM and hear from the words of the second wisest man what God intended our lives to be to bring fulfillment to Him and to us.
Led by John Rohan, meets in the Church
Office Conference Rm.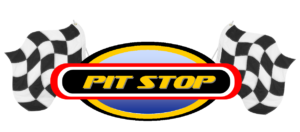 Pit Stop is on break thru Lent
but Dinner is still served at
5:30 PM
in the Life Center
Saturday Men's Study 7-8 AM
Come in for an early start to your weekend and experience teaching from God's Word and encouragement from other men as they seek to live as men of God. Led by Mike Steele in the Church Office Conference Rm.
Free Bible teaching videos on demand
St. Timothy is always looking for ways to serve you as you live out your faith throughout the week. We have invited St. Timothy members and guests to have a free account to an exciting new video library called RightNow Media. It's essentially the "Netflix of Video Bible Studies" because you will have instant access to thousands of great videos for kids, youth, parents, married couples and more. You can view these videos from your phone, tablet or computer. There are over 14,000 videos from great teachers. We have already heard from a number of those who are trying out the resource, and feedback is overwhelmingly positive. Don't miss out on the chance to continue your growth in faith – and you do it on your own time.
Questions or to get your log in?