Sunday Adult Bible Classes
at 9:30 AM
The Truth Project – This video series is a unique Christian worldview curriculum specifically designed as an excellent starting point for looking at life from a biblical perspective. Each lesson discusses in great detail the relevance and importance of living the Christian worldview in daily life. Discussion led by pastors and various leaders in Room 201
Daniel – About 700 years before John was given the Revelation about the history of this earth from beginning to end and beyond, the Prophet Daniel was given a detailed history as well. Over 75% of the symbols used in the Revelation come from the Book of Daniel. The details in Daniel include the predicted time of Jesus' ministry, rejection of the Jews, and His crucifixion. Historical figures like King Cyrus, Julius Caesar, Cleopatra are all predicted in Daniel. Come and see history unfold precisely as God predicted. Led by John Rohan in Room 102/103
"Men are Like Waffles, Women are Like Spaghetti" Marriage class – This class will help you understand your mate like never before, improving your skills in communication and resolving conflict.Humor is woven into practical and Biblical skills for relationships. Led by Heather Harmann in Room 101
Children's Sunday School is also at 9:30am in the Children's Ministry Building. Take your child to Sunday school and head over to the Adult Education building for your own time of study.
Weekday Bible Classes
Monday Moms' Group Study 9:30-11 AM
This class is on break for the summer. Led by Sonia Branscome in Rm 104
Monday Women's Study 12:30-2 PM
Resumes Monday, Sept. 9 in Rm. 101 with a much-anticipated 2-Part study of the Book of Exodus from the Joy of Living series. Part 1 begins Sept. 9, and Part 2 begins in January with additional portions from Numbers, Deuteronomy and Joshua. The set of 2 study books will be available for purchase or order in advance or on the first day of class. For more information contact Chris Bregenzer at c.bregenzer@sbcglobal.net.
Tuesday Women's Study 9:30-11 AM
Come for fellowship time from 9:15-9:30am
before the
study begins! All women are invited!
Study is on the Gospel of Mark.
Meets in Rm 101, led by Elsie Endsley.
is on break until September 2019. Led by John Rohan, meets in the Church Office Conference Rm.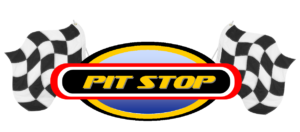 Join us on Wednesday evenings for
Pit
Stop
in September 2019
Pit Stop Adult Bible Class at 6:45pm
Saturday Morning Men's Study 7-8 AM
Come in for an early start to your weekend and experience teaching from God's Word and encouragement from other men as they seek to live as men of God. Study is on "Willing to Believe" by R.C. Sproul. Led by Mike Steele in the Church Office Conference Room.
Free Bible teaching videos on demand
St. Timothy is always looking for ways to serve you as you live out your faith throughout the week. We have invited St. Timothy members and guests to have a free account to an exciting new video library called
RightNow Media.
It's essentially the "Netflix of Video Bible Studies" because you will have instant access to thousands of great videos for kids, youth, parents, married couples and more. You can view these videos
from your phone, tablet or computer.
There are over 14,000 videos from great teachers. .
We have already heard from a number of those who are trying out the resource, and feedback is overwhelmingly positive. Don't miss out on the chance to continue your growth in faith – and you do it on your own time. Questions or to get your log in? Contact Gloria in the church office –
gloria@stlhouston.org