Saturday, November 9th
Youth Sponsored Fun event and Fundraiser
Chili Cook-Off
4-6pm
Outdoors with Live Music by Cross Eye Cat
Register HERE to enter your Chili in the Cook-Off –
$25 Team Registration fee
Tickets will be sold Sunday, October 27, November 3 and at the event for those attending the cook off. $5 gets you a hotdog, chili, chips, drink and tickets to vote for your favorite chili.
Come for the Cook-Off, stay for Bingo!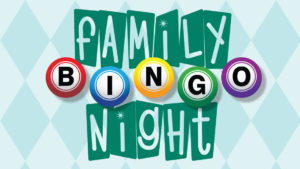 popcorn, drinks, candy will be sold during Bingo Night. Bingo cards will be $1.00 each. Prizes will be given to the winners of each game!
Prizes include gift cards, home baked goods by Joy Longwell and Debra Candenedo, and more!