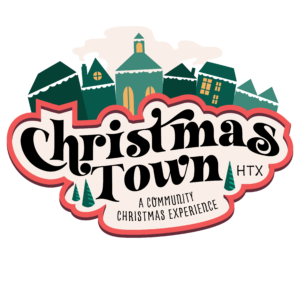 DECEMBER 10 – 3:00 TO 5:30 PM
Christmas Town is a one-day event which offers families in the community a chance to experience the fun and joy of Christmas.
Help us show the generous love of Jesus by committing your time and resources today!
We are excited for our Christmas Community Outreach event Christmas Town. We want people to come to our campus so we can share the Gospel message and true meaning of Christmas before they go tour the Christmas lights during Prestonwood Forest's Night of Lights which coincides with our Christmas Town event. You are vital to making this event a success, here's how you can help:
Donate items for our various "shops" in the Christmas Town through our Amazon Wish List

Donate your time being a "shop" worker, food server, set up/clean up, and more
Click below on Donate to see our Amazon wish list or click on Commit to volunteer or for a list of a few items not available on Amazon. Speak to any staff member if you have any questions.
We are still collecting empty gallon jugs all the way up to December 7 – keep 'em coming!
Also – we can use scrap wood for building our Christmas Town (plywood, posts, 2×4's etc.) – if you have any just bring them to church and drop them off back by the garage past the pavilion.
THANK YOU! Be sure to click below for other donation and volunteer opportunities