Support Coreluv in the month of May to double your impact!
You can support Coreluv through St. Timothy or through the Coreluv website. Either way your donation will help defend the orphan.
Join us Sunday, May 23rd for a special look at Coreluv during worship.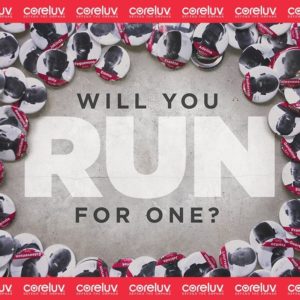 Coreluv
Bringing the Hope of Jesus to Orphans
Coreluv International began in 2011, as God spoke to Mike and Mandy Reizner through Isaiah: "Learn to do good. Seek justice. Help the oppressed. Defend the orphan." When they visited Haiti, the poorest nation in the Western Hemisphere, their hearts were broken for the children. The vision of Coreluv was born: to bring
the hope of Jesus Christ to orphans by providing their basic needs: clean water, proper food, healthcare, education, job skills, and a loving home.
Since then, with God's leading and the help of many partners, Coreluv has established 2 thriving orphanages in Haiti serving 120+ children. More recently, Coreluv expanded to serve needy children in India, supporting 3 feeding centers which provide a daily meal and Bible lesson to 400+ street children, as well as a Christian girls' school.
How can you get involved?
Support:
Become an "orphan care partner" and support with a regular monthly donation which goes directly to the orphanage/program you choose and provides the 6 basic needs for a child. Also, participate in special fundraising events such as May Match, Back to School Campaign, and Defend the Orphan Run.
Pray:
Learn the name of an orphan and about his/her daily life. Follow Coreluv on their website, as well as Facebook as you PRAY for this ministry.
Go:
Throughout the year, Coreluv hosts visiting teams for 5-6 day trips. The activity of each trip varies, depending on
the needs, as well as the interest/skills of each team.
staffing a medical/dental clinic for the community

building projects such as tables, shelves, play equipment

teaching educational activities (games, science experiments, math activities)

teaching a skill (such as sewing, woodworking)

presenting a sports camp for kids

teaching Bible story lessons / crafts
Above all, the focus of each mission trip is to build relationships by sharing the love of Jesus with the children and encouraging the staff, using "what is in our hands."