LINC exists to empower local leaders to impact their community through the Gospel.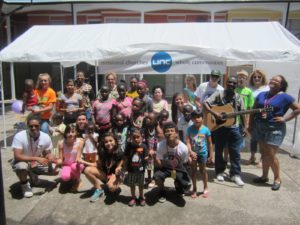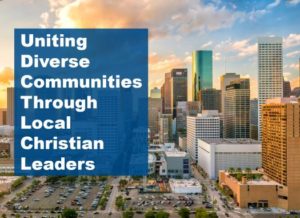 LINC Houston is a non-profit faith-based organization which believes that God loves communities and seeks to restore them through His people. With the local faith community at the core, we raise up and empower local leaders to impact their communities through the

Gospel of Jesus Christ.
As one of the fastest-growing cities in the nation with an estimated 6 million people,
350 ethno-linguistic groups, and 215 languages spoken, Houston has become one of the largest and most ethnically diverse cities in the country.
LINC Houston believes that the best way to reach new communities is to plant new ministries and new churches. Remember: every heart without Christ is a mission field; while every heart with Christ is a missionary by vocation. LINC plants churches in communities that are self-supporting, self-propagating and self-governing. In order to do this, LINC has adopted the church planting model as shown in Acts 14. Most of their churches begin small and multiply quickly. Their vision is to multiply churches in every community throughout the Houston metro area and beyond.
Manantiales De Vida – Our Spanish Congregation
St. Timothy's involvement with LINC HOUSTON includes being home to Manantiales de Vida (a Spanish speaking ministry led by Pastor Rodrigo Fernandez and his wife Dayana), and hosting drives for the needs of these ethnic communities – food, school supplies, and toys at Christmas.
LINC's Annual Gala in May
The evening includes live music, silent auction, open bar, and dinner. Most importantly, guests hear about how LINC is empowering local ministry heroes that are impacting their communities through the Gospel.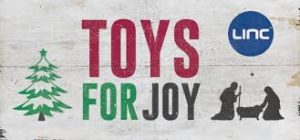 Toys for Joy Drive in December
Sharing toys with children at Christmas opens up opportunities to tell them about our GREATEST GIFT FROM GOD – JESUS, our Risen SAVIOR.
The tree will be available in November with hanging gift tags with children's information for picking out a Christmas Toy.
Ways you can support LINC are:
– Help with food pantry or food distribution sites
– Help repair or restore community centers
– Help with home repair, painting, or yard work
– Sort clothes for clothing drives
– Community outreach programs
The LINC Donation Box is the white donation box in the southwest corner of our parking lot. All donations of clothing, shoes, and household goods are used by LINC as they provide assistance to people in their ethnic churches, many of whom are in need of basic necessities. Please remember this easy way to support LINC the next time you clean out your closets.