The Men's group is sponsoring a Sunday afternoon
Beer & Food tasting at the Fire Ant Brewpub in Tomball
August 18th at 4 pm till ??? Spouses invited!
Come for the beer, stay for the food. Fire Ant Brewing Company is a true brewpub located in Tomball, TX, 308 Market St, Tomball, TX 77375, featuring a brewery on site, and a comfortable restaurant.
Fire Ant Brewing Company has 15 signature Craft beers and 3 seasonal beers.
They do not take reservations so the 1st ones there need to stake out some tables.
Monthly Gathering
On the second Tuesday of each month, a group of men gather at Willie's Icehouse on 249 at Cypresswood to plan events, visit, and enjoy food and beverage together. They meet at 6:45 PM at Willie's. If you are interested in joining this group, just stop on by.

Men's Bible Study
Men's Bible Study is offered on Saturday mornings at 7:00 am. A team of men lead a Bible Study for the men of
Basketball Game in the Life Center every Thursday
Pick-up Basketball Game? Men 30+ are invited to join a fun game of hoops. We get started at 7:30 PM in the Life Center and finish up about 9:30. Just drop on by!!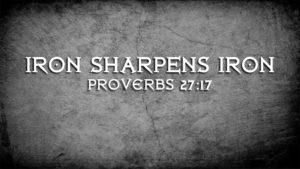 Annual Events for Men's Ministry include:
Night at Minute Maid Ballpark for an Astros Game

Annual Golf Tournament

Serving at our Advent by Candlelight Event

Various service projects around our community thru the year

Paintball and cookout event

Firearm safety and shooting practice event
Check this page for details on events regularly!