Due to Covid-19, we are not serving dinner at Pit Stop for now.
Join us at 6:30 pm for the study of God's word for all ages.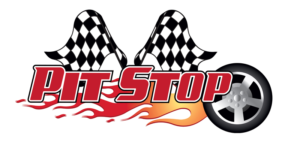 ZONE 45
Calling all 4th and 5th graders!
A youth group JUST for you –
and it rocks! Jesus had a knack
for connecting eternal truths with everyday symbols his audience could touch, hear, and taste. In
this "tween-dom" we will play games and learn about God through gizmos, gadgets, and snacks while digging into the Bible. What could be better than that?
Look for us every Wednesday during the school year in the Children's Ministry Big Room
from 6:30-7:30pm.
Supervised care is provided for children birth thru 3rd grade in
the Children's Ministry building. Parents will sign their children into their individual classrooms at 6:30. Childcare is provided during adult Bible study from 6:30 – 7:30pm.
6:30-7:30 ZONE 45 and Jr. High Confirmation class
6:30-7:30 Bible Studies and activities for all ages
7:00-8:00 St. Timothy Choir Rehearsal in the Sanctuary
6:30-7:00 Men's Ensemble (The Gospel Lights) in RM 201
Pit Stop Wednesdays are the midweek "refueling"
you need during your crazy busy week!
Join friends and family while chatting over a home
cooked meal (usually but not right now due to COVID-19), and then the fun begins for every age!
Adult Bible Studies, Choir, youth groups, and fun
Dinner starts at 5:30 PM and is served til 6:30. (well hopefully again soon, but not right now)
Childcare for children kindergarten and younger 6:30-7:30
Pit Stop Adult Bible study: 6:30-7:30pm
Jr. High Confirmation: Fun, games, worship, and Bible study for 6th thru 8th graders 6:30-7:30 upstairs in the
Zone 45 – Activities and lessons for 4/5th graders 6:30-7:30
Activities for 1st – 3rd graders 6:30-7:30
We welcome everyone to be a part of Pit Stop so invite your neighbors and friends to come with you!