#EarnHistory Message Series:

God has done incredible work in the lives of His people throughout the centuries. Before the age of social media, and news going viral, or people became internet and YouTube stars, God called young men and women who made an impact in their world and for His Kingdom. Join us each week as we learn from the faith, courage, and obedience of these young men and women of faith.
#EarnHistory: What Honors God
#EarnHistory: Loyalty Rewards
#EarnHistory: The Difference
#EarnHistory: Follow God.
#EarnHistory: Humility and Faith
#EarnHistory: What We All Need
#EarnHistory: Courage In Trials
#EarnHistory: Courage To Honor God
#EarnHistory: Courage To Stand
#Earnhistory: The First Disciple
A Ministry of Joy Gloria's Retirement Celebration
"The Struggle Is Real"
In this fast paced, hectic life we all face "real struggles" that can overwhelm, challenge and even overtake our lives. Join us as Jesus breathes fresh life into us to help us overcome and learn from God's Word how to address these struggles.
For the Wednesdays in Lent, we will be covering the following topics:
March 6th Ash Wednesday Fasting
March 13th Study
April 18th Maundy Thursday
Prayer
April 19 Good Friday
Tenebrae Worship Service
Even the greatest players and teams need Spring Training. It is a deliberate time for each player to concentrate, focus and improve the fundamentals they are practicing to be more effective.
Jesus teaches what powerful Kingdom praying looks like each Sunday. Wednesdays, we will learn from His Word what spiritual disciplines we should practice to help us grow and develop as followers
For the Sundays in Lent, we will be covering the Lord's Prayer. Those weeks will be broken down as follows:
March 10th
Our Father who Art in Heaven,
March 17th
Thy Kingdom Come
March 24th
Thy Will Be Done on Earth as it is in Heaven
March 31st
Give Us This Day Our Daily Bread
April 7th
And forgive us our trespasses as we forgive those who trespass against us
April 14th
And lead us not into temptation,
but deliver us from evil.
April 21st Easter
For thine is the kingdom and the power and the glory, forever and ever. Amen.
Cantata Celebration Worship
Spring Training ~ Simplicity
Forgive Us Our Trespasses
Give Us This Day Our Daily Bread
Spring Training ~ Meditation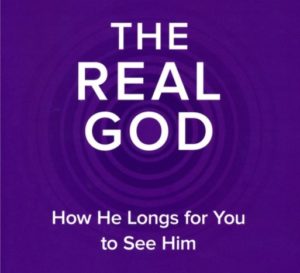 What we believe about God is the most important thing about us.
You are invited to join us January 6, as we begin the new year with this powerful 8 week church-wide experience and Bible Study series. God will bring a fresh sense of purpose in our faith, relationships, decision-making, and even our worldview. We will "go deeper" into His Word as one church together to focus on God's character, and rediscover together His grace, love, and power in our lives.
The Real God Workbooks are available NOW for purchase on Sunday mornings and through the church office. $7.00/each, donate $10 and the remaining will help bless someone else with their workbook.
The Justice of God

Pastor Brad Jurischk
February 10, 2019
The Wisdom of God

February 3, 2019
Pastor Steve Henze
The Holiness of God

January 27, 2019
What's Your First Domino?

January 6, 2019
The Light Overcomes The Darkness
Joy To The World!
December 24, 2018
Pastor Steve Henze
Advent Series: Breaking Through

– Jesus Christ came into a world that was desperate. A world that was broken from the effects of sin. Jesus brought hope, joy, love and peace to a desperate situation and spoke life to a fallen world. As we prepare to celebrate the birth of our Savior we invite you to join us during the Sundays of Advent as we look at how Jesus still breaks through the desperation of our lives with hope, joy, love and peace. Many of us experience desperate situation each and every day and Jesus is the only one who can break through those situations. Other don't even know that we are desperate, or that there is a world that is desperate around us,
but the Good News of Jesus breaks through for each of us with transformational power. Join us to see how Jesus is breaking through in your life.
Breaking Through With Love
Breaking Through With Peace
Breaking Through With Joy
Breaking Through With Hope
December 2, 2018
Pastor Brad Jurischk
Until Our King Comes
November 25, 2018
Pastor Steve Henze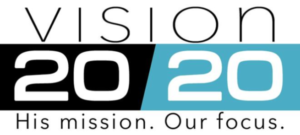 20/20 Vision Sermon Series:
Last year, we presented Our Mission: Follow Jesus. Make a Difference in a sermon series that looks out Jesus' call to "make disciples", and to present the Vision and Strategic Plan our congregation is following to reach children, youth, and families of all ages, and to reach people with the Gospel of Jesus Christ. Next Sunday, Pastor Steve will renew this series to lay out our Vision and the steps we are taking in the Strategic Plan both now, and for the years ahead to make a "Kingdom Impact" in this community. Join us as we dig into God's Word and seek to Follow Jesus. Make a Difference.
Fake News has become a "political hot potato" that evokes different emotions depending on our political point of view. However, this series is NOT about politics. The most dangerous Fake News
are the lies and wrong ideas about God that people think that are NOT true and NOT in God's Word. This series focuses on the Good News of the Gospel and our relationship to God and His Word. This message is life changing with eternal benefits that every person needs to know.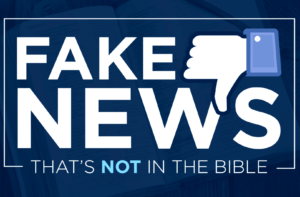 Do All Paths Lead To Heaven?
Fake News
September 23, 2018
Pastor Brad Jurischk
Fake News or Good News?
September 9, 2018