TOMAGWA Healthcare Ministries and Clinic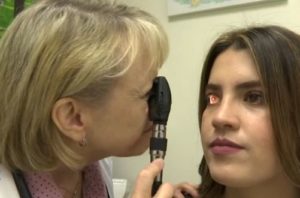 TOMAGWA is a Christian ministry that, by the Grace of God and in response to the Love
of Jesus, provides quality health care, offers hope and restores dignity to uninsured, low-income families and individuals, and families who do not qualify for Medicare or Medicaid in the Tri-County region of Tomball, Magnolia, Waller, Spring and North West Houston.
TOMAGWA assists community members with limited resources by offering medical, dental, vision, lab, pharmacy, and case management services. With their partners, they are able to treat a wide range
of levels of care from preventative to chronic and complex medical needs.
St. Timothy supports this faith-based clinic with volunteers and private donations.
Volunteers are the HEART of TOMAGWA HealthCare Ministries!

Volunteers Needed at TOMAGWA:
Doctors, Nurses, Nurse Practitioners, Pharmacists, Registered Dieticians
Dentists, Hygienists, Assistants
Vision Station Screeners, Bilingual Translators, Patient Support, Patient Greeters,
Administrative Support, Partners in Ministry, Church Liaisons
Graphic Artists, fundraising, writers, photographers and videographers
Services offered at TOMAGWA include but are not limited to:
Providing Primary Care for

the Entire Family

In House Pharmacy Service

Labs

X-Rays referrals

Dental treatments

Community Immunizations

Vision and Hearing Screening

Nutrition and Weight Loss Education

EKG's

Diabetic and Type 2 Management

Wellness Exams

Many community partners / specialists for referrals
TOMAGWA thrives on its team of volunteer doctors, dentists, practitioners, nurses, and dental assistants
who support the clinic's daily operations as well as clerical workers, fundraisers, and those who support administration on a daily basis.
In fact, forty percent (40%) of their patients receive healthcare services
from volunteering medical practitioners.
TOMAGWA provides training and you choose the best day and time for your schedule.
Morning, afternoon, once a week, once
a month — any time you give is welcome!
Is God calling you to volunteer at TOMAGWA?
Click HERE to start the paperwork