Free November
Neighborhood Workshop:
Self Protection with Sheriff Eddie Hazel
Saturday Nov, 3 at 9:00 AM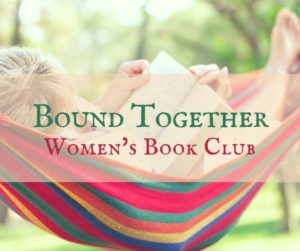 a group of women meets monthly to discuss the
book chosen for that month. Meets on the fourth Thursday of each month at 7pm on the first floor of
the Adult Education Building.
To receive the 2018-2019 book list, email Brittany at Brittany@STLHouston.org. Invite your friends!
ADVENT BY CANDLELIGHT – Monday, December 3rd
Please join the women of St. Timothy for the eighth annual Advent by Candlelight!
This event is an opportunity for women to take a moment before the hustle and bustle
of holiday preparation and focus on the true meaning of Christmas. Advent by
Candlelight provides a wonderful atmosphere for the ladies to enjoy an appetizer
hour, worship and music, and dinner by candlelight.
Ways to Attend: Purchase a ticket or be a table hostess!
Table Hostess registration is October 14 & 21 in the Gathering area
or you can fill out the form below. Email Sarah Baden with any questions at sarah_a_baden@yahoo.com
November 4: Individual Tickets go on sale
Ladies, we encourage you to invite friends, family, and neighbors to this special night!