Upcoming "Crafty" Workshops
December 2nd
Make It and Take It Christmas Decoration
Women's Book Club
The women's book club is a group of women who enjoy reading and discussing how the book relates to our walk as followers of Jesus. They meet the 4th Thursday of each month at 7 pm in room 104 of the Adult Education Building.
To receive the 2017 book list, email Brittany at Brittany@STLHouston.org. Invite your friends!
Save the date: Advent by Candlelight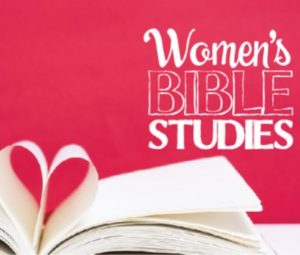 Women's Bible Studies
Mondays at

9:00-10:30 AM

– Mom's Study – Mothers of children of all ages are invited to this informal Bible Study group that encourages one another in their walk of faith. Childcare is available but you can bring your baby with you if you'd prefer. Led by Sonia Branscome in Rm 104

Mondays at

12:30 PM

–
Monday's women's 12:30 Bible study will take a break for 1 week and NOT meet on Monday, Oct. 23. Beginning Monday, Oct. 30, we will begin a NEW 7-week bible study called "Steadfast Love – a study of Psalm 107" by Lauren Chandler. Meets weekly in Rm. 101.
Facilitated by Chris Bregenzer
Tuesdays at

9:30-11:00 AM

– This gathering of women gladly welcomes anyone to join in the study, laughter, and sharing that occurs each Tuesday morning. Meets in Room 101