Children's Sunday School is at 9:30am
in the Children's Ministry Building.
Take your child to Sunday school and head over to the Adult
Education building for your own time of study.
January 5 – February 23
Higher, Deeper, Wider Bible Study and Message Series
The mission of St. Timothy is to Follow Jesus and Make a Difference. Following Jesus changes our
perspective, it changes our relationships and it changes our actions. The love of Christ compels
us to live differently. Ephesians 3 says,
"And I pray that you, being rooted and established in love, may have power, together with all the Lord's holy people, to grasp how wide and long and high
and deep is the love of Christ." We believe that as we follow Jesus, He takes our vision Higher as we focus on Him in our worship. He takes us Deeper in our relationship with him and others as
we dig into the Word
of God and build lifelong relationships that are rooted in Christ. Jesus takes us Wider as He sends
us into our community and world to share
His love with others. Join us as we
look at how we live this out individually, at church, and in our community.
Led by Pastors Steve and Brad in RM 201
Uninvited (Women's Only)
In this six-session video Bible study women explore the roots of rejection;
the lies we believe as a result; and the truth about who God is, who we are,
and what it looks like to live loved. The enemy wants us to feel rejected . . . left out, lonely, and less than. When we allow him to speak lies through our rejection, he pickpockets our purpose. Cripples
our courage. Dismantles our dreams. And blinds us to the beauty of Christ's powerful love.
Led by Leslie Sjurseth in RM 101
Elijah
Elijah was called by God to speak truth
to a culture that had wandered far from God. His
challenges included unfaithful leaders, severe drought, and an apathetic people ignorant of the Lord. We study Elijah to learn how we can face similar challenges with courage and humility,
leaning on our faithful God for strength and guidance.
Led by Gloria Ruppel in RM 102/103
5 Love Languages
Author Gary Chapman helps you identify your personal love language. He also helps you
understand the love language of your spouse. Then he provides practical suggestions for
enriching
your marriage by practicing the other love languages.
Led by Sean and Staci McMahon in RM 104
Monday Women's Study 12:30-2 PM
Study of the Book of Exodus from the Joy of Living series. For more information contact Chris Bregenzer at c.bregenzer@sbcglobal.net.
Tuesday Women's Study 9:30-11 AM
Come for fellowship time from 9:15-9:30am before the study begins! Current study is on Becky Kaiser's book "Sacred Holidays". All women are invited! Meets in Rm 101, led by Elsie Endsley.
Tuesday Adult Study 7-8 PM
Study is on Genesis. Led by John Rohan, meets in the Church Office Conference Rm.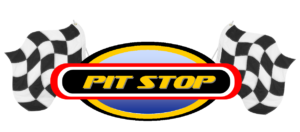 Join us for Pit Stop on
Wednesdays
Pit Stop Adult Bible Study
begins at 6:30 PM
Rick Warren's

What On Earth Am I Here For?
What on earth am I hear for? And here's a clue to the answer: "It's not about you…You were created by God and for God, and until you understand that,
life will never make sense. It is only in
God that we discover our origin, our identity, our meaning, our purpose, our significance, and our destiny." Join Pastor Steve and Elizabeth Leitko Wednesday Nights as we navigate these questions.
Saturday Men's Study 7-8 AM
Come in for an early start to your weekend and experience teaching from God's Word and encouragement from other men as they seek to
live as men of God. Led by Mike Steele in the Church Office Conference Room.
Free Bible teaching videos on demand
St. Timothy is always looking for ways to serve you as you live out your faith throughout the week. We have invited St. Timothy members and guests to have a free account to an exciting new video library called RightNow Media. It's essentially the "Netflix of Video Bible Studies" because you will have instant access to thousands of great videos for kids, youth, parents, married couples and more. You can view these videos from your phone, tablet or computer. There are over 14,000 videos from great teachers. We have already heard from a number of those who are trying out the resource, and feedback is overwhelmingly positive. Don't miss out on the chance to continue your growth in faith – and you do it on your own time.
Questions or to get your log in?