Children's Sunday School is at 9:30 AM
in the Children's Ministry Building.
Take your child to Sunday school and head
over to the Adult Education building for
Monday Women's Study 12:30-2 PM
Currently studying the Joy of Living series
Tuesday Women's Study 9:30-11 AM
Come for fellowship time at 9:30am before the study begins at 10 am! All women are invited! Meets in Rm 101, led by Elsie Endsley.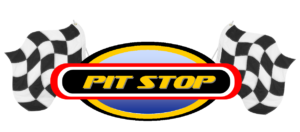 Adult Bible Class offered at 6:30 pm each Wednesday room 103
Free Bible teaching videos on demand
St. Timothy is always looking for ways to serve you as you live out your faith throughout the week. We have invited St. Timothy members and guests to have a free account to an exciting new video library called RightNow Media. It's essentially the "Netflix of Video Bible Studies" because you will have instant access to thousands of great videos for kids, youth, parents, married couples and more. You can view these videos from your phone, tablet or computer. There are over 14,000 videos from great teachers. We have already heard from a number of those who are trying out the resource, and feedback is overwhelmingly positive. Don't miss out on the chance to continue your growth in faith – and you do it on your own time.
Questions or to get your log in?