Children's Sunday School is at 9:30 AM
in the Children's Ministry Building.
Take your child to Sunday school and head
over to the Adult Education building for
Expectation: Living as Children of Promise
Please join us for a 5 week church-wide Adult Bible Class beginning September 12. In Expectation: Living as Children of Promise, we will dive into the Bible and explore the truths from Acts, Chapter 1. As followers of Jesus, we are born into a new covenant, and all of the very great and precious promises from Jesus are ours. Great promises produce great expectations. Throughout this study, as you look at the example of the disciples in the time between Jesus' ascension up to heaven and the coming of the Holy Spirit at Pentecost, you will discover a posture of life that followers of Jesus can take on when they are patiently seeking the fulfillment of God's promises. Please sign up to join us by filling out the brief form below.
Monday Women's Study 12:30-2 PM
This group will began a 1-year course on Revelation from the Joy of Living series this Fall.
New and returning members are all welcome. You can email Chris at
c.bregenzer@sbcglobal.net
and she will be happy to answer any questions.
Tuesday Women's Study 9:30-11 AM
Come for fellowship time at 9:30am before the study begins at 10 am! All women are invited! Meets in Rm 101, led by Elsie Endsley.
Wednesday Women's Study 10 AM
Childcare is provided for this class.
Children meet in KidSpot and Class is in 102/103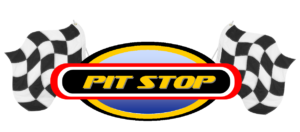 Adult Bible Class offered at 6:30 pm each Wednesday room 102/103
Free Bible teaching videos on demand
St. Timothy is always looking for ways to serve you as you live out your faith throughout the week. We have invited St. Timothy members and guests to have a free account to an exciting new video library called RightNow Media. It's essentially the "Netflix of Video Bible Studies" because you will have instant access to thousands of great videos for kids, youth, parents, married couples and more. You can view these videos from your phone, tablet or computer. There are over 14,000 videos from great teachers. We have already heard from a number of those who are trying out the resource, and feedback is overwhelmingly positive. Don't miss out on the chance to continue your growth in faith – and you do it on your own time.
Questions or to get your log in?