Children's Sunday School is at 9:30am in the Children's Ministry Building. Take your child to Sunday school and head over to the Adult
Education building for your own time of study.
Discovery If you have been worshipping at St. Timothy and are interested in making this your church home, you are invited to take part in this class which explores the values and beliefs of St. Timothy, as well as shares how you can partner with us using your specific gifts and interests to tell the good news of Jesus with others in our community. At the conclusion of the class, you can decide if you wish to become a member. Led by Elizabeth Leitko in RM 101
Rebuilding Your Broken World with Chip Ingram
Life is full of adversity and pain. Either through stress, pressure, unfortunate circumstances, or bad decisions, many of us find ourselves living in a world that has fallen apart. This series found in James 1 is designed to help you begin where you're at in order to rebuild your broken world. Whether it is redefining how you view God and life's trials or how to respond to discouragement or temptations, this study gives the solution to find healing and restoration in hurting relationships and difficult circumstances. Led by Pastors Steve and Brad in RM 201
The Art of Parenting
FamilyLife's Art of Parenting will help parents find new ways to integrate faith into everyday parenting moments. We can help
parents make faith the core of their parenting with intentional, biblical teaching and Christ-centered plans. Parents will end the eight sessions with renewed confidence, fresh insights on parenting children of different ages, and a parenting plan unique to each child's personality and gifting. Led by Michael and Denise Lovelace in RM 104
The Book of Judges – Covering almost 450 years, the Book of Judges shows how God faithfully sought after His people, even after they broke His covenant with Him. God commanded Israel to drive out the Canaanites from the Promised Land. However, Israel disobeyed and "did what was evil in the sight of the Lord and served the Baals" (Judges 2:11). Israel forgot God, but He never forgot them. Come join us as we read and study this valuable Book. We will talk about many things, including how the judges foreshadowed or offered a preview of God's real Savior/judge: Jesus Christ. The study will also provide interesting information on archaeological discoveries and the people whom the Israelites were to drive out. Bring your Bible and a friend! Led by Noel Atzmiller in RM 102/103
Weekday Bible Classes
Monday Moms' Group Study 9:30-11 AM
Led by Sonia Branscome in Rm 104
Monday Women's Study 12:30-2 PM
Study of the Book of Exodus from the Joy of Living series. Part 1 begins Sept. 9, and Part 2 begins in January with additional portions from Numbers, Deuteronomy and Joshua. For more information contact Chris Bregenzer at c.bregenzer@sbcglobal.net.
Tuesday Women's Study 9:30-11 AM
Come for fellowship time from 9:15-9:30am
before the
study begins! All women are invited!
Meets in Rm 101, led by Elsie Endsley.
Tuesday Adult Study 7-8 PM
"In the beginning God" is the start of our Holy Scripture. The creation of the universe, the beginning of sin and the promise of salvation all begin in Genesis. Come on Tuesday nights and hear how God prepares His people for His ultimate elimination of sin from the universe. Led by John Rohan, meets in the Church Office Conference Rm.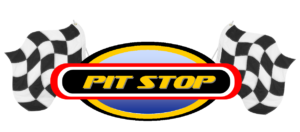 Wednesday
Pit
Stop
thru Nov. 20
Pit Stop Adult Bible Class at 6:45pm
"Culture Shock"
with Chip Ingram
:
What does God say about issues like: Truth, Sexuality, Abortion, the Environment, the Church and our culture? More than ever before, believers must develop convictions based on research, reason, and Biblical truth. But it doesn't stop there. It's equally important that you're able (and willing) to communicate these
convictions with a love and respect that reflects God's love.
Led by Pastor Steve in RM 102/103.
Saturday Morning Men's Study 7-8 AM
Come in for an early start to your weekend and experience teaching from God's Word and encouragement from other men as they seek to
live as men of God. Study is on Genesis and Revelation. Led by Mike Steele in the Church Office Conference Room.
Free Bible teaching videos on demand
St. Timothy is always looking for ways to serve you as you live out your faith throughout the week. We have invited St. Timothy members and guests to have a free account to an exciting new video library called
RightNow Media.
It's essentially the "Netflix of Video Bible Studies" because you will have instant access to thousands of great videos for kids, youth, parents, married couples and more. You can view these videos
from your phone, tablet or computer.
There are over 14,000 videos from great teachers. .
We have already heard from a number of those who are trying out the resource, and feedback is overwhelmingly positive. Don't miss out on the chance to continue your growth in faith – and you do it on your own time. Questions or to get your log in? Contact Laura in the church office –
laura@STLHouston.org