Children's ministry goes beyond Sunday School at St. Timothy…it is sharing Jesus' love and walking beside each parent to equip and encourage them to teach their child about God and to live a life pleasing in His eyes.
Nursery Care during services for newborns through 36 months

Children's Church during the 10:45 worship service for children age 3 – 1st grade

Sunday School for children age 2 through 5th grade (nursery care for under 2)

Wednesday Night Pit Stop during the school year, including Zone 45 youth group for 4th & 5th graders

Summer events, such as Vacation Bible School

Milestone Ministries to help parents spiritually transform their children
Nursery Care
We have loving caregivers available for children birth through 3
years old during worship services and adult Bible classes Sunday mornings. Nursery is available at 8:00, 9:30 and 10:45 am Sunday mornings. Childcare is also offered for Wednesday morning women's Bible study, Wednesday evenings during Pit Stop, and for many other church activities. St. Timothy has several Nursery staff who are trained in all church safety policies and have years of experience caring for children. Background checks are required for volunteers and staff working in the Nursery.
Kid Zone
Sunday School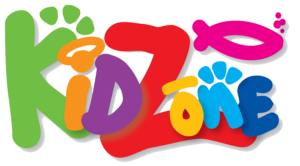 Our Sunday morning Kid Zone has children placed
in classroom groups according to age and grade level; friends are always welcome on this incredible journey
into faith! Kid Zone for kids 2 – 5th grade meets in the Children's Ministry Building @ 9:30 Sunday mornings.
Children's Church
St. Timothy is constantly looking for ways to support parents in your God given role as the primary spiritual educators of your family. We take very seriously Moses' admonition
in Deuteronomy 6:7-9 for parents to "Impress [the commandments] on your children. Talk about them when you sit at home and when you walk along the road, when you lie down and when you get up. Tie them as symbols on your hands and bind them on your foreheads. Write them on the door frames of your houses and on your gates."
One way
to help you grow in faith as a family is to experience worship together. However,
we do offer Children's Church during the pastors' message at 10:45am worship. This way parents can have an opportunity to hear the sermon while their children learn in a more developmentally appropriate way.
Children are dismissed right before the Message and return to their parents immediately following the Message.
Summer Kid Zone Sunday School

(June – August)
Summer Kid Zone is always a lot of fun! Through large group presentations, kids get to experience God in worship, learn more about His word, and experience Jesus in a whole new way. Children age 2 through completed 4th grade (5th graders move up to Jr. High Ministry at the first of summer) meet in the Children's Ministry building. This summer, kids in Preschool will have a great time learning about God's Word through games, worship, and lots of hands on activities. Our Elementary kids will have a powerful summer filled with fun games, lessons straight from the Bible, and energizing worship. You won't want to miss it!
St. Timothy has a Music Academy offering music lessons. For more information
click here
Seasonal Events for Children:
check our website for details around the time for each event.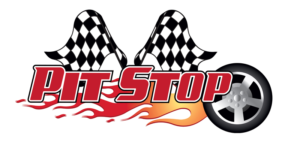 Pit Stop is a time to refuel during your crazy busy week. Eat dinner together as a family then the fun begins for every age! Adult Bible studies, Choir, youth groups – oh my! Dinner starts at 5:30pm and classes and childcare begin at 6:15pm.
Zone 45
Calling all 4th and 5th graders! A youth group JUST for you – and it rocks! Jesus had a knack for connecting eternal truths with everyday symbols His audience could touch, hear, and taste. At Zone45 will play games and learn about God through gizmos, gadgets, and snacks while digging into the Bible. What could be better than that? Look for us every Wednesday during the school year in the Children's Ministry Big Room from 6:15-7:15 pm.
Supervised care is provided for children birth thru 3rd grade in the Children's Ministry building.

Milestone Ministry Events
Milestone Ministry Events are age group specific events that are designed to help parents spiritually transform their children. It is our mission to connect kids with Christ beyond the church and into the home. Parents are the primary faith educators – you are with your children the most! The Milestone Ministry Events are
Ways parents can connect with other parents in the same life stage;
They are times when families are introduced to new spiritual practices that can become rituals in the home and memories for their children (praying scripture of your children, family devotions, learning how to worship as a family, etc.);
They are occasions for celebration that give parents Christian resources to help in their child's spiritual development;
They are…FUN!!
Blessing Shower – For families with babies born the preceding year. Families eat lunch together, meet
nursery staff, get information on LIFE Groups and small group Bible studies, and receive a special gift for their new baby. This event typically happens late January, early February.
Family Huddle – For families with 2 & 3 year old children. Beginning a new routine is hard, but after a while it becomes … a routine! Praying God's Word over your children can be a powerful time of blessing for them and a special memory you create as a family. Imagine this spiritual discipline being passed down for generations and it all began with you! At the event parents will choose a framed copy of a Bible verse to keep in their home. This event happens in the fall (during football season!)
T
he Great Family Devotion Challenge! – The goal of family devotions is to empower families to have a consistent, effective, successful, positive devotional experience together which will form a life-long discipline in the life of you and your child. This could be the start of something AMAZING that will be passed on through you to your children, to their children, and for generations to come!
Whether you're a life-long church family who has tried family devotions before, whether you're new to the "church" thing and just need to be shown "how" and "what," or whether you're so over scheduled you can't imagine squeezing another activity into your family's week – Family Devotions ARE possible! It is of value to the life of your children! Devotions are worth the effort! You can be successful!
My Service (Family Service Project) – For families with 1st graders. Teaching our children how to serve others; to inspire and engage the family in being the hands and feet of Jesus. Families will come together and build a planter box, decorate it, fill it with dirt and flowers, then deliver it to a nursing home where residents will be able to enjoy them. Our families will also receive a list of other "kid-friendly" projects they can do in the following months/years.
Welcome to Our Church Party – For families with children entering 2nd grade. Worshiping God as a family can be an amazing experience. At this Ministry Event 2nd graders lead their family on a scavenger hunt through our Life Center and Sanctuary, discovering perhaps new elements of our worship spaces they had never considered before! After our meal and "game" all 2nd grade children get a unique worship tool they can use during the sermon time and parents can use to discuss the service on the drive home. This event happens prior to the start of every school year.
My Bible – a 3rd Grade Bible Presentation – 3rd grade is a big year for your children; they love school and are excited to show off their great knowledge. As they become increasingly proficient in reading and intrigued with their faith, we believe this is a wonderful time to present them with a "gown-up" Bible.
Please join us during the Sunday School hour where you will present your children with their own Hands On Bible. The Hands On Bible promises 102 Bible experiences. "This Bible will excite, ignite, and invite you to experience the Bible as you read it. Science experiments, crafts, journals, snack – you'll do the Bible, which means you'll learn the Bible and remember the Bible." Get ready to dive right in as you explore their new Bibles and all of its awesome features – there will be games & prizes!
Selfie Scavenger Hunt –
This Event is to help families with 4th graders have fun together while thinking about how to have faith-talk everywhere they go. This scavenger hunt will start at church then launch families into the community to solve clues, take silly pictures and talk about seeing God everywhere they go. We will end the Hunt at a fun place to have dessert and share some of the crazy pictures they took together.
Additional Milestone Ministry Events will be added in the coming years. Be on the look-out for your invitation! We want to see your family there!