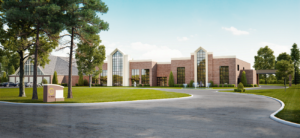 Got Questions? We have answers!
Attend the Inform Event: Sunday, February 9th get information/ask your questions
or attend an Information Forum to ask any of your questions:
Wednesday, February 19 at 6:30 pm,
Sunday February 23 at 9:30 am
All held in the Sanctuary
Want to ask a question anonymously – Submit your question right here:
Important Dates of the Campaign:
Please worship with us each Sunday, but note these special dates:
February 9: Kickoff Sunday Worship
February 16: Information Forum 9:30 am
February 19: Information Forum 6:30 pm
February 23: Information Forum 9:30 am
March 1: Inspire Sunday – learn the why and how God can use you to make a difference for His Kingdom!
March 1: Prayer Event – join us at 9:30 for a self-guided prayer walk around our campus.
March 29: Commitment Sunday – We are invited to bring our commitments and celebrate God's faithfulness to each generation in the past, present and those yet to come.
April 12: Commitment Dedication and First Fruits Sunday
What can i do?
Pray for the leadership of the campaign, pray for what God will lead you to do, and pray for St. Timothy as we step out in faith to fulfill the Great Commission.
We will do as much as possible through electronic communication. If you do not receive our mass emails, please sign up by sending an email to Generations@STLHouston.org and say "sign me up"
Ask questions! We want to make sure everyone is informed of the plan, how we will accomplish it, and what is being asked of everyone. If you have any questions, please come to an Information Forum, submit your question online, or send an email to Generations@STLHouston.org. Our goal is to answer every question so each person can make their commitment completely informed of what is happening, why it is happening, when and where it is happening.
For a clearer image of what the plan is, click on the two links below:
View the Building Plan PRESENTATION that was shared Sunday, October 13th.